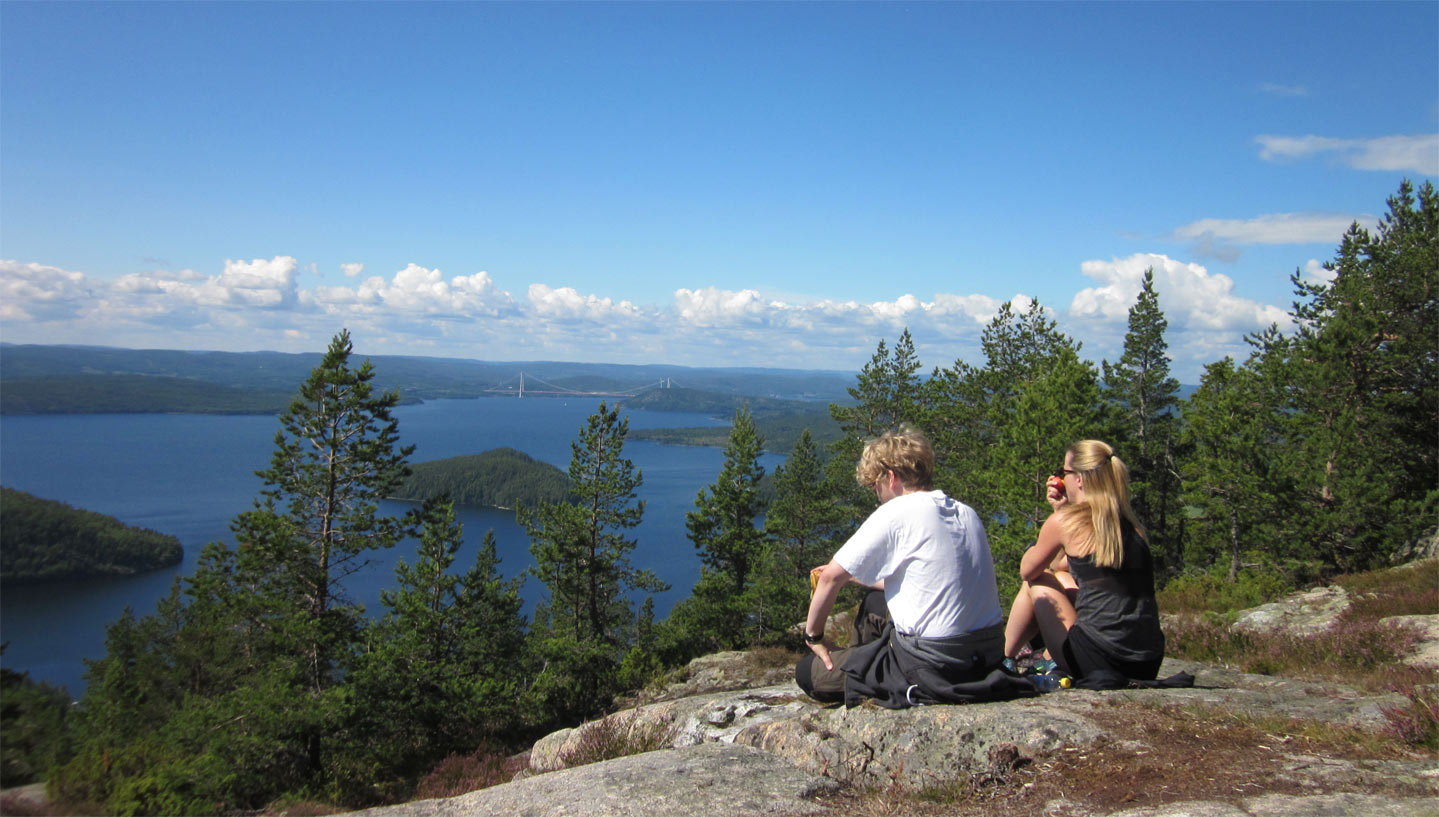 Arrive by your own boat or kayak (available for rent at the Hemsön Island) or add a rented boatride from the Hemsön Island or Härnösand to this hike. You may also arrive by car or bike to the car park near Lövvik, or take the no. 50 bus to Hornöberget bus stop or the Hotell Höga Kusten.
The duration of the hike depends on where we start. A hike to the top of the mountain and back, including a coffee break, is estimated at around 1,5 hours, if we begin at the car park. Stairs are available in especially steep areas. The path is easy once we reach the mountain. Bad knees or terrible stamina require more stops and slower pace, but who is in a hurry? If that is the case we simply reserve a little more time. Outdoor restrooms and a heated cabin are available at the top of the mountain.
Starting from the hotel, this hike takes the whole day. We hike approximately 12 km along the Högakustenleden trail to the Valkallen Mountain and back.
Price as agreed.
Add to your experience:

Packed lunch or afternoon snack
Nature guide if available
Activites: nature games, open fire cooking, treasure hunt, mindfulness exercises oryour own preferences.
Contact
Would you like to book a hike? Do you have questions or enquiries? Please don't hesitate to contact me. Reach me by phone or e-mail.
Phone: +46 (0)73-835 78 69
Email: info@kustvandrarna.se